diet club
At Arden Grange we are committed to reducing the pressing issue of pet obesity through our Diet Club.
why?
UK pet obesity is steadily on the rise and many dog and cat owners are receiving slapped wrists from their veterinary practice because of this. It is entirely preventable and we are here to help.
The PDSA found that 5.7 million UK pets are fed treats daily, often including crisps, cakes, chips and even chocolate which is highly toxic to dogs and can be fatal! Furthermore, 2.4 million dogs and 1.5 million cats are fed table scraps and leftovers as their main meal, as opposed to a suitable pet food, providing them with crucial nutrients. We understand the damaging effects this can have on cats and dogs. Like us, if our pets snack frequently and rarely exercise, their weight quickly increases which often comes hand in hand with health implications.
how?
Joining our Diet Club entitles you to free specialised and personalised advice from our registered Veterinary Nurse and holder of the Certificate in Canine and Feline Veterinary Health Nutrition, Ness Bird.
With over 25 years of experience, Ness will be with you every step of the way, ensuring the necessary steps are taken to get your pet back down to their ideal weight. After an initial assessment, Ness will formulate a plan, taking into consideration the required food and portion size needed for your pet. You'll receive valuable information about nutrition and diet to help your pet lose weight. In addition to this, your pet will receive certificates of achievement for reaching milestones in their weight loss journey and will have a chance to feature on Arden Grange's social media to celebrate their progress.
We recognise the importance of tackling the growing issue of pet obesity, so there is no cost to join the Diet Club. Whether you have been advised to make changes by your veterinary practice, or have noticed weight gain in your pet unprompted, we want to help.
interested in our diet club?
Book an appointment with our nutritionist now!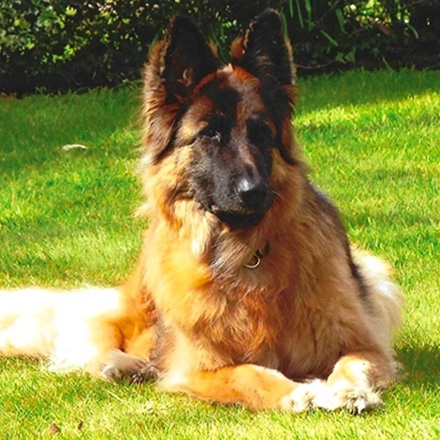 testimonial
"Here with photos of Lisa. The one as you see is 2020 and there hasn't been much change to date but a few grey hairs!! Well, I suppose it comes to us all. At least at 12, she's not on medication, touch wood, and just your menu of food to keep her as young as she can be!! Thank you for your support. She may not have made it years ago without yours & Arden Grange help."