Book a free nutritional consultation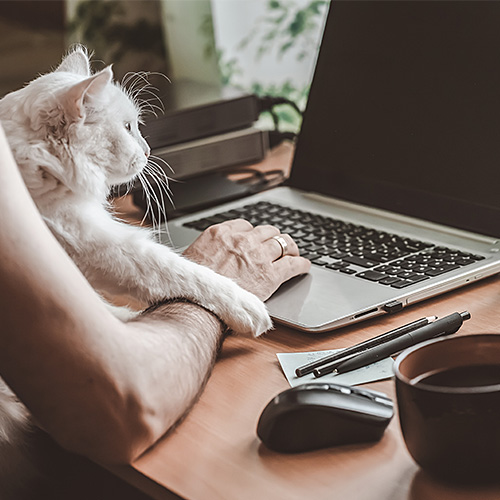 speak to Ness or Lois today with a
Free 20 minute nutritional appointment
Our pet nutrition appointments are roughly 20 minutes long and conducted via the telephone. If you'd like to discuss more than one pet, please make different appointment. When booking the appointment, you will be asked to answer a few questions about your pet. Including their gender, age, current diet, and what problems or questions you have.

What can we help with?
Product selection for healthy dogs, puppies, cats, and kittens.
Queries regarding nutrients and ingredients.
Questions concerning the manufacturing process and pet food safety
Guidance regarding the practical aspects of feeding dogs and cats (including feed volume, frequency of meals, etc.).
How to help your pet lose or gain weight.
How to encourage your inappetent pet to eat or help to keep a greedy dog or cat satisfied.
Assistance with nutritionally responsive health conditions.
The impact of diet on an animal's behaviour.
Can't make our appointment times?
If you can't make our appointment times, we're happy to provide our nutritional consultations via email.
Write to us at nutrition@ardengrange.com
Please include your pet's details along with a description of the problem or query.
About Ness
Ness is a registered veterinary nurse, and holder of the Certificate in Canine and Feline Veterinary Health Nutrition. After 15 years practical experience as a practice nurse, NVQ assessor, technical writer and peer editor, and over 18 years experience at Arden Grange, she has an in-depth knowledge of the practical aspects of feeding dogs and cats. Ness can help with all sorts of queries ranging from ingredient/manufacturing/product questions to selecting an appropriate diet to support special requirements. She is especially interested in the relationship between the gut and the brain, and when time allows, loves writing fact sheets to add to our extensive online library. Ness shares her home and office with 3 very different dogs.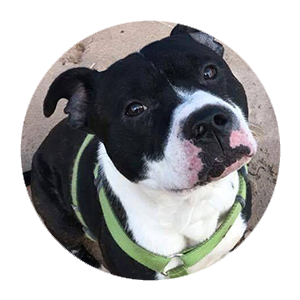 Salad
Fav food: Arden Grange Senior Chicken & Rice because I love food and this one is lower calorie so I can get bigger portions. I am also 8 now, and the extra joint support is good for me. Hobbies/interests: Overseeing the kitchen when cooking is happening to ensure anything that is dropped food-wise is quickly cleaned up. I also like going to the beach and running on the sand, but I don't like getting wet!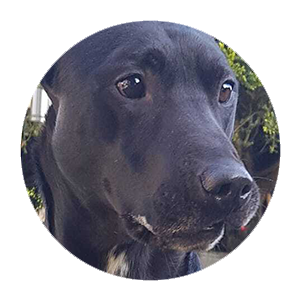 Gordon
Fav food: Arden Grange Training Treats because I love working and keeping busy, and getting rewarded is just the cherry on top! I'm not fussy with my main diet and I have a robust digestion so I can eat a variety of AG products, but I especially like the Performance which is great brain-food. Hobbies: Cuddling is my favourite thing to do, but when I am not cuddling I like going on road trips, training and exploring.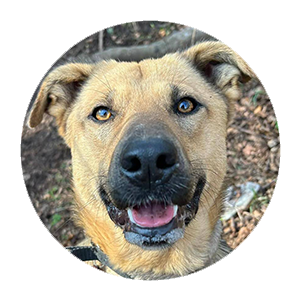 Pimba
Fav food: Being from a Portuguese fishing village, I love my fish! So any of the Arden Grange foods or snacks that contain salmon or white fish. These keep my fur in lovely condition as well as tasting so good too. Hobbies: Mainly keeping the boys in order and supervising the humans too. You can often see me keeping an eye on things from doorways with my "arms" folded as I keep watch. I love flirting with Gordon and Salad too! Salad enjoys this, Gordon is a little bit aloof.
About Lois
Lois is our quality control manager, but her love of animals and recognition of the importance of their diet has ignited a keen interest in canine and feline nutrition. She's the main contact if you have any issues that you think may be resultant of a problem with the food, but is equally happy to help with any general dietary queries. Lois can assist with product selection and feed quantities; with her passion for cats, she especially enjoys helping our feline friends. Lois has 2 cats - Elton and Elvis (both pictured) that supervise proceedings in a way that only cats can!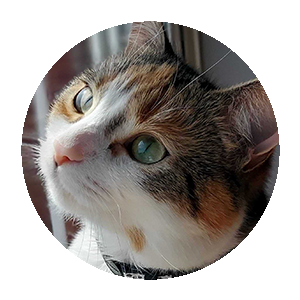 Elton
Favourite food: Fresh chicken & Tasty Liver Treat! When I deserve a little treat, my favourite thing to eat is fresh, plain chicken (which I have to hide from my brother, Elvis) and a squeeze of TLT. Every time the fridge gets opened, I'll sit by the open door in the hopes I'll get a little lick of liver paste! I also like a sprinkle of AG Cat Sensitive as a treat. Hobbies: I love to sit on the top of my cat tree and make sure the house is in order. I also like to cuddle under the duvet with my humans at bed time, and I particularly like helping out when mum is knitting (at least, I think I'm helping...). When my humans are at work, I love to play with my brother, Elvis, and cuddle up in bed together.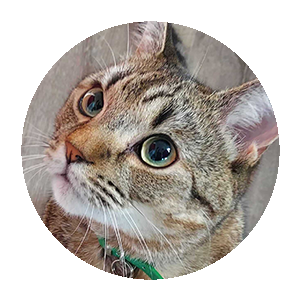 Elvis
Favourite food: Tasty Liver Treat and frosty tuna treats! Sometimes, when the weather is particularly hot, our humans make us tuna ice-lollies (recipe on the AG blog!) - I love eating them, but I also like making a fishy mess with the melted remains on the floor... I also love TLT, and like to sit on top of the kitchen cabinets with my eye on the fridge, just in case... I also love a handful of AG Cat Light as a treat. Hobbies: I'm a very sleepy boy, so I like to snooze in one of my many beds (though, my humans' bed is the comfiest!). When my humans are working from home, I like to supervise them very closely, and even try and help with emails by plodding along the keyboard every now and again. My best friend is my sister, Elton, and we love to snooze together.